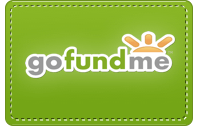 I've never tried to raise money via a GoFundMe before, even when faced with hard times, but it was something more expected and manageable. Today, there was a thin layer of standing water in our condo near the closet containing our water heater and HVAC equipment.
Nothing major was lost due to the water, but it appears we are going to need to replace a hot water heater in the very near future. With a toddler at home and only my wife working right now, I decided to try ask for donations via the crowdfunding route on GoFundMe for the specific need of replacing it.
There have been several contributions since I started the page this afternoon. I want to thank everyone who made a donation. It was definitely sacrificial giving by some people I know. I appreciate anyone who can't give right now who prays for our situation to improve as well. We probably have the cost for an adequate hot water heater covered right now, but it doesn't look like we have enough for the installation on top of our other household bills.
I wanted to post the information on the GoFundMe page here on the site (at the bottom of this post), to let my readers know what was going on and to also ask for help.
I'd appreciate it if you'd chip in today with whatever you can afford to help us get a new water heater and get it installed. Any donation is appreciated, and I especially appreciate your thoughts and prayers. Any donations we might receive in excess of the water heater and installation costs will be used to help pay our other household bills while we are still experiencing a tough spot.
Thanks again for your donation today!